3 months prior to your 65th birthday, you can contact Social Security to enroll in Medicare. The effective date of your Medicare A and B will be the 1st of the month that you were born (Ex. if your birthday is August 7th, your Medicare effective date will be August 1st). Enrolling is simple.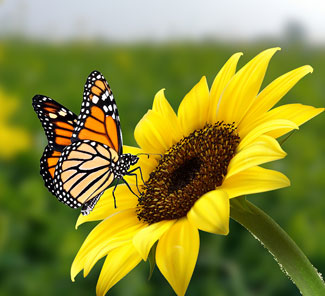 Call Social Security at 1-800-772-1213 and have your Social Security number, DOB and address ready to verify your identity. Tell them you are calling to enroll in Medicare. It will take approximately 30 minutes to complete the call and you will likely speak with more than one person. Recently they have been so backed-up with enrollments they need to schedule a callback 2-4 weeks after your first contact with them, so don't wait until the last minute!
If you are employed and have health insurance through your employer, be sure to mention that to the representative. They should ask you "How many people work for your employer"? If there are less than 20 employees at your place of employment, your health insurance at work may not be your primary insurance coverage once you turn 65 and it may be critical for you to enroll in Medicare Parts A & B. If your employer has over 20 employees, many times it is not necessary for you to enroll in Part B since your health coverage through work is your primary insurance. Be sure to discuss the "over 20/ under 20 employees" at length with the representative and ask them "if they are 100% certain that the information they are providing is accurate"?
If you would rather enroll in Medicare online, follow these instructions:
1. Go to http://www.SSA.gov
2. On the top of the page, click on "Medicare" and then scroll down the page to "sign up for Medicare" then follow the prompts as they apply to you.
Part B is typically not free. The monthly premium is deducted from your Social Security check and can range depending on your income. If you do not collect Social Security Income, Medicare will bill you quarterly for the Part B premium.
If you are a "high earner" the government charges more for part B. Here is a chart for your reference: https://www.medicare.gov/your-medicare-costs/part-b-costs\
If you need help, contact Mike Kerl: 610-986-4955
"Mike Kerl makes buying insurance a pleasure instead of a chore. His knowledge of Medicare is outstanding, and I would highly recommend his services". – Reese C. from Springfield, PA